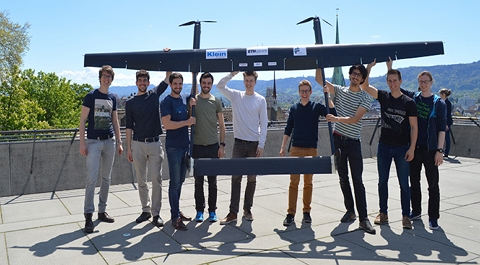 The applications for E4D Continuing Education Scholarships are now accepted. This scholarship open to students from dev. countries who will be undertaking PhD program in Engineering for development studies.
Two best applicants will be selected to receive full funding to cover round trip of 2'000 CHF, visa fees, living allowance and tuition of 730 CHF each. Application deadline is 30 April on annual basis.
Scholarship Description
The E4D Continuing Education Scholarships program aims at promoting the development of products or methods, which are directly relevant for improving the livelihoods of poor people in developing countries. It awards the recipients full funding per year with an amount of 2'000 CHF Economy round trip ticket, tuition per semester of 660 CHF each, visa fees and living allowances also included. The scholarships are funded by the Sawiris Foundation for Social Development.
Check Also: EuroTech Visiting Researcher Programme (Funded to Europe)
Award Value
Each of the winners of E4D Continuing Education Scholarships will have the following expenses covered by the scholarship (for the successful candidate):
Economy roundtrip ticket (max. 2'000 CHF)
Visa fees
Living allowance for the duration of the program
ETH general tuition fee waiver (660 CHF per semester)
Level and Area of Studies
This Sawiris Foundation scholarship support PhD program in the field of Engineering for development.
Place of Study
At ETH Zurich, Switzerland.
Eligibility and Criteria
The requirements for doctoral studies at ETH Zurich have to be fulfilled.
The research topic is innovative and relevant for development.
The expected impact for the intended target group is high.
The project is conducted with (a) partner(s) in a developing country.
Applicants Nationality
Students from developing countries are welcome to apply.
Recommended: Joint Japan-World Bank Graduate Scholarship Program
Application Instruction
To apply, the candidate has to submit a concept note, a CV, certificates and transcripts and all the supporting documents through the Online Application Link.
Submission Deadline
30 April each year.