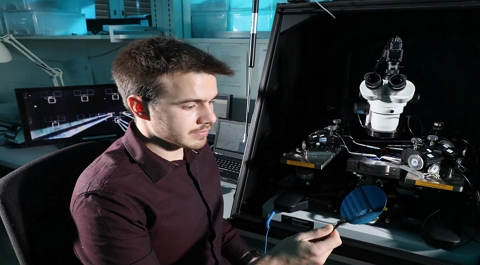 The EuroTech Visiting Researcher Programme invites applications from postdoc scholars in Science and Technology across the Globe who are looking for dedicated partners to aid in the acceleration of their projects in high-tech focus areas and advocate for change. The participants are to be funded to Europe for the programme. Applications are accepted from interested persons until the deadline.
Program Details
The EuroTech Universities Alliance is a strategic partnership of leading European Universities of science and technology joining forces to build a strong, sustainable, sovereign and resilient Europe. The partners bring their excellence in research and education, their active engagement in vibrant eco-systems and service to society.
Based on the Eurotech values, the partners aspire to a new level of bringing together their new inclusive, diverse and sustainable campuses. The EuroTech Universities create a unique environment for international talents to lead a new generation of change agents in research, entrepreneurship, industry and society.
Check Also: ECU International Scholarship for Postgraduate Research Program
Program Benefits
EuroTech Postdoc Programme funds research stays of one to four weeks to increase cooperation between researchers at its partner universities.
Level and Areas of Study
The offer is for professional researchers in Science and Technology.
Place of Study
The research programme will take place at selected institutions in Europe.
Eligibility Criteria
You are eligible to apply for EuroTech Visiting Research Programme if you:
Want to visit one of the following universities:

Technical University of Denmark – DTU
École Polytechnique Fédérale de Lausanne – EPFL
École Polytechnique – L'X
Technion – Israel Institute of Technology
Eindhoven University of Technology – TU/e
Technical University of Munich – TUM

Are a professor (all levels) or postdoc (doctoral degree must have been conferred at the time of application) at one of the above-mentioned institutions;
Want to find a simple way of financing a visit to a partner university. One week at a partner university can be funded with up to €1,000, which can be used for e.g. travel and accommodation. You can apply for visits of 1 to 4 weeks.
See Also: GreenTech Bug Heat Scholarship Initiative
Application Procedure
Applicants for the EuroTech Postdoc Programme are required to fill out application form and send it with a support letter from their host to their local EuroTech Operations Board member.
The applications will be assessed by the home university, with priority given to applications aiming to establish a new collaboration within EuroTech's Focus Areas: Entrepreneurship & Innovation, Additive Manufacturing, AI for Engineering Systems, Health & Bioengineering, and Sustainable Society.
Also, applications containing collaboration with more than one partner university, e.g. two researchers from different partner universities visiting a third partner university, are ranked higher.
Submission Deadline: February 12