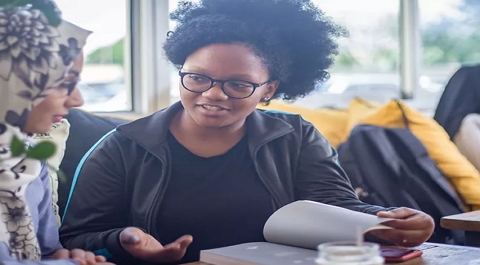 The DW Akademie IMS Master's Degree Scholarship invites applications from suitably qualified students from developing countries who are looking for support in their career in International Multimedia Studies. This opportunity is sponsored by DAAD to aid low-income region students. Interested applicants are urged to forward their expression of interest now.

Scholarship Details
The interdisciplinary DW Akademie Masters Programs are conducted in English, combining topics such as media and development, journalism, communication science and media management.
The full-time, four-semester Master's degree offers an unparalleled mix of research, lectures and practical experience and prepares students for careers in the communications and media industries.
In practical modules and research projects, the students deal with current and future issues facing the media industry such as self-censorship of media professionals and environmental journalism.
Check Also: Bristol Think Big Scholarships for International Students
Award Benefits
The scholarship offer is funded by DAAD to support students who are unable to fund themselves for enrolment in the programme.
Level and Areas of Study
The programme is for a Master's Degree in Media and Communication Studies.
Eligibility Criteria
To be eligible for the DW Akademie IMS Master's Degree Scholarship, applicants must:
Be a strongly qualified candidate from developing and low-income country.
Have completed a bachelor's degree in relevant field from a recognized institution of higher learning.
Demonstrate excellent academic and research abilities.
Be willing to abide by the programme's guidelines.
See Also: International Master Scholarships in School of Mathematics, Computer Science and Engineering of City University London
Application Procedure
Interested and eligible applicants for DW Akademie Masters Programs are required to complete an online application and attach the following documents:
Current CV
Motivation Letter
Academic transcripts
Proof of work experience
Evidence of English Proficiency
Submission Deadline: March 31.