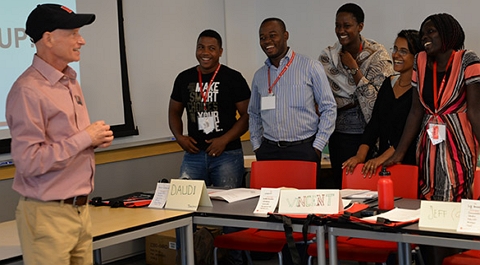 Cornell University Graduate School Fellowships invites applications from intending African fellows who have completed a master's degree and wish to further study in the U.S.A. The benefits include full tuition fees, monthly stipends, health insurance and others.  Application is ongoing.
Program Details
The Cornell University Graduate School funds a significant number of fresh doctoral students with fellowships awarded throughout their graduate field. The fellowship provides financial support to graduate students to pursue graduate studies without associated teaching or research responsibilities (as they are in a teaching or research assistantship).
Cornell University Fellowships are generally merit-based internal or external awards to support a student in a full-time course of study. Approximately 20% of doctoral students studying on campus receive Cornell University Fellowships (referred to as Sage Fellowships or Cornell Fellowships depending on the field of study).
See Also: African Postdoctoral Training Initiative (APTI) Fellowship, US
Fellowship Benefits
A beneficiary of the Cornell University Graduate School Fellowship is entitled to:
Full tuition award
Individual health insurance
Monthly stipend
Level and Areas of Study
The offer is for a postgraduate study in any field.
Place of Study
The fellowship programme takes place at Cornell University in U.S.A.
Eligibility Criteria
To be considered for the Cornell University Graduate School Fellowship, interested applicants must fulfil the following conditions:
Be a national of an African country applying for a full-time postgraduate study programme at Cornell University.
Must have been admitted into an eligible course at the University.
Must have completed a master's degree in relevant fields from a recognized higher  institution of learning.
Check Also: Bell Postdoctoral Fellowships at Harvard University, USA
Application Procedure
Eligible applicants for the Cornell University Graduate School Fellowships are to apply for admission first into an eligible course in order to be considered for the fellowship offer.
Submission Deadline: February 15.