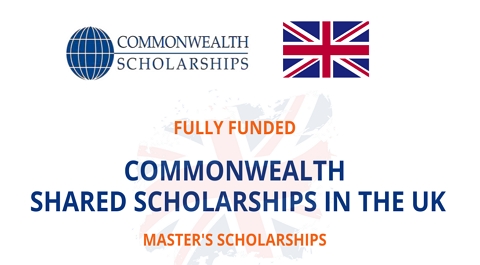 The Commonwealth Shared Scholarships are open for applications to candidates from least developed and lower- middle-income Commonwealth countries for full-time Taught Master's in UK universities. The applicants should be commencing master's program at the participating university in UK in September or October each year.
Scholarship Description
The scholarships are offered by the CSC in partnership with UK universities. The scholarships are targeted for students from developing countries who would not otherwise be able to afford to undertake Master's level study in the UK, to gain the knowledge and skills required for sustainable development, which will allow them to contribute to the development of their home countries.
Scholarship Value
Its fully funded – stipends up to £1,516 per month.
Levels and Area of Studies
Shared Scholarships are for taught Masters' courses only. The eligible subjects should be connected to the development of candidates' home country.
Place of Study
The study can be taken at any participating UK' s universities.
Eligibility and Criteria
The main requirements of this scholarship as follow:
Be a Commonwealth citizen, refugee, or British protected person
Be permanently resident in a developing Commonwealth country
Be available to start your academic studies in the UK by the start of the UK academic year in September/October
By October of the scholarship award, hold a first degree of at least upper second class (2:1) honours standard
Not have studied or worked for one (academic) year or more in a developed country
Be unable, either yourself or through your family, to pay to study in the UK
Application Instruction
All applications must be made through your host UK university. You must check with them in the first instance for specific advice on how to make an application and for their own closing date.
Please visit the application link below to learn further of the application procedure.
Submission Deadline
By December of the award year.
Contact Details: All enquiries about Commonwealth Shared Scholarships should be directed to the university to which you wish to apply.