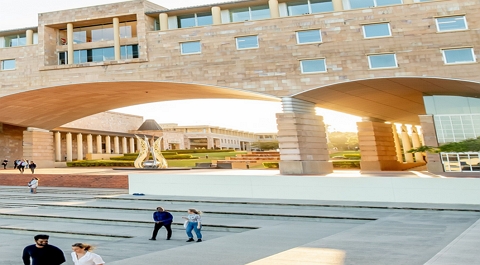 The Bond University International Undergraduate Excellence Scholarship Program is inviting applications from qualified and outstanding students around the World to study for a bachelor's degree in Australia. The International Undergraduate Excellence Scholarships provide tuition remission scholarships to high academic achievers. Interested persons should apply before the application deadline.
Scholarship Details
The Bond University International Undergraduate Excellence Scholarship is awarded on the basis of academic merit and evidence of outstanding leadership and community achievements, and as a testament to the institution's commitment to quality and outstanding international students.
As an International Undergraduate Excellence Scholar, you will commence your studies in either the January, May or September semester.
Check Also: Australian Government Research Training Program Stipend Scholarship (Up to $28,854)
Award Benefits
The student will be awarded with 50% tuition remission for any single or approved combined undergraduate degree (excluding the Bond Medical Program).
Level and Areas of Study
The opportunity is for an undergraduate degree study in diverse fields.
Place of Study
The scholarship programme will take place at Bond University in Australia.
Eligibility Criteria
The following conditions must be satisfied for an applicant to be considered eligible for the Bond University Scholarships:
Have achieved academic excellence in the top percentile from your high school qualification equivalent to ATAR 95.00 or IB Diploma score of 38 or higher.
Hold a demonstrated record of leadership initiative and service to your school and/or community.
Not have already commenced undergraduate studies at Bond University. Those studying English at Bond University College as part of a packaged offer are eligible to apply.
You must complete and submit your scholarship application before the application closing date relevant to choosing a semester.
Meet the standard entry requirements for your chosen program of study.
See Also: Engineering Masters Pathway Scholarships, Australia (Fully Funded)
Application Procedure
Interested students who wish to apply for the Bond University Scholarships must submit the Online Application Form. Simply use the same log-in details as used for your study application and enter 'scholarship' in the keyword field on the 'Start an Application' tab.
Applicants will be required to attach a Supporting Statement as part of the application process. Download the Supporting Statement Template (PDF), complete and save this form, and attach it to the application.
The submission deadline varies according to the relevant starting semester.