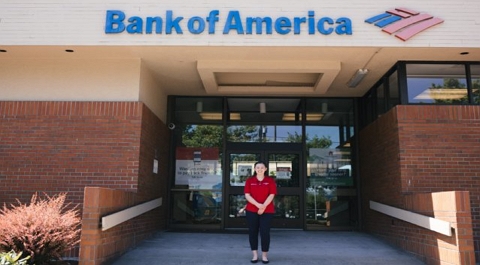 The Bank of America Summer Internship Program applications is now open to passionate and innovative technology driven students for an opportunity to learn on the job, gain skills and collaborate with global teams. They should be pursuing a Bachelors or Master's degree from an accredited college or university with a graduation timeframe between January and December 2025. Applications are on a rolling basis.
Internship Description
The worlds of sustainable finance, workplace culture and technology are evolving fast, the Bank puts up the Bank of America Summer Internship Program to bring together young minds who can help shape these worlds to be smarter, greener, safer and more inclusive.
The Bank of America cares deeply about our planet and the people on it, so each year it provides billions of dollars in financing for sustainable business activities. Emerging technologies are developed to help organizations gain funding more safely, rapidly and globally than ever.
Join the team and help shape your own world through opportunities to learn, grow and belong. You'll work in collaborative global teams with mentorship programmes, employee networks and events to build friendships and support.
Internship Benefits
The bank offers:
A competitive Salary and Benefits package.
An opportunity to develop your skills through formal and on the job training.
Peer and mentor relationships that provide ongoing coaching and development feedback throughout program.
Participation in collaboration across teams to develop business acumen and gain exposure to multiple areas across the organization.
Connections with senior leaders through educational speaker events.
A focus on developing networking skills through connections within projects, intern-specific program, and engagement events.
A formalized approach to establishing goals and expectations for the summer through our performance development process
See Also:  Bank of America Investment Banking Internship Program
Eligible Qualifications
Candidate applying to the Bank of America Summer Internship Program must meet these criteria:
Candidates are required to be pursuing a Bachelors or Master's degree from an accredited college or university with a graduation timeframe between January and December 2025.
On track for a minimum 2:1 degree classification (or equivalent).
Show demonstrable evidence of self-learning outside of studies, and efforts to advance technical skills.
Display clear motivation for exploring a Technology career within financial services.
Demonstrate capacity for innovative thinking and strong problem solving.
Demonstrate effective communication and interpersonal skills, and ability to interact with a variety of people.
Display evidence of strong team-work, leadership and the ability to work in a fast-paced environment.
Fluency in written and spoken English is a pre-requisite.
Demonstrates integrity and ethics by earning other's trust and respect through consistent honesty and professionalism in all interactions.
Required | Bank of America Summer Internship Program
Must be pursuing a Bachelor's degree from an accredited college or university.
Graduation date between December 2023 – June 2024.
Work experience 0-3 years.
Minimum 3.2 GPA preferred
Desired Skills
Strong analytical skills.
Solid organizational skills, excellent planning ability, and project management skills.
Ability to communicate effectively in both written and verbal communications.
Demonstration of leadership.
Ability to demonstrate adaptability and flexibility in a changing environment.
High standard of professionalism.
Strategic thinker with the ability to translate tactics into broader application across multiple audiences.
Sound judgment and the ability to deal with ambiguity and high-pressure situations in a changing environment.
Ability to navigate in a highly matrixed environment.
Ability to inspect and understand a business end to end (process & risks).
Ability to influence change adoption, lead quality focus.
Flexibility in exploring a variety of business areas.
Geographic mobility.
Bank of America is unable to consider candidates that will require visa sponsorship now, or in the future, for this specific role
Also Check:  Bank of Canada Research Fellowship: Governor's Award
Application Procedure
Before applying to the Bank of America Summer Internship Program, note that:
Analyst internship and full-time recruiting takes place on a rolling basis once our applications are open. Assessments often begin before the deadline, so it's best to submit your application early as this will give you the best chance of being considered for the role.
Applicants from all backgrounds are welcome to apply.
Applications must be submitted through the online application process.
If you need a workplace adjustment to search for a job opening, or need help completing your application or video interview, please email juniortalentemea@bofa.com.
Applications will be reviewed on a rolling basis and will close on Friday, March 31st, 2023 (11:59 PM EST).