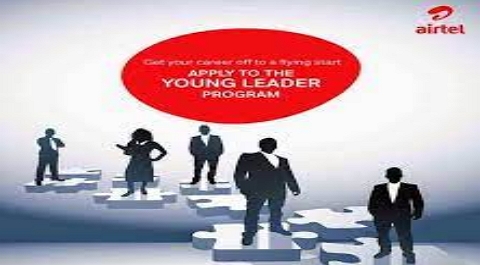 The Airtel Young Leaders Program invites applications from young Nigerian graduates who wish to develop their leadership skills and take on future responsibilities. The participants will have the opportunity to interact with experts and learn from the professionals. Interested applicants should apply now.

Program Details
Airtel Nigeria (Airtel Networks Limited), a leading telecommunications service provider, is a suitable place for a leadership program as it has impacted heavily on the economy of the society through its various projects implementation.
Airtel Nigeria is headquartered in the commercial city of Lagos and have a customer base of subscribers of above 39.8 Million. Every great story begins with the right move. "Break the mold and go for Gold" as you apply for the Airtel Young Leaders Program.
Check Also: Coe College Global Leadership Scholarship Program in USA
Program Benefits
Gain leadership skills
Improve on self-development
Interact with experts
Learn from professionals
Network with Airtel Limited
Level and Areas of Study
The Leadership Program is for recent graduates in various study fields.
Eligibility Criteria
To be eligible for the Airtel Young Leaders Program, applicants must satisfy the following conditions:
Candidates must hold a graduate degree in Social science, Art, or Engineering with 0-3 years of post NYSC Experience
Applicants must possess good academic credentials
Applicants must show excellent communication abilities.
Candidates must be smart, result-oriented and self-driven.
See Also: Ibrahim Leadership Fellowship Program
Application Procedure
Intending candidates for the Airtel Leadership Program are required to complete an online application and provide the necessary and accurate information, as they may be disqualified over incorrect information.
Submission Deadline: The application deadline for this program is 30th September.