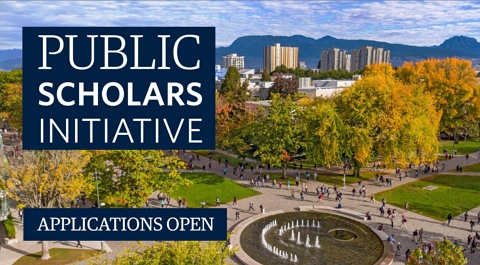 The University of British Columbia (UBC) is glad to announce the UBC Public Scholars Award. Both domestic and overseas students are welcome to apply. He or she must be currently pursuing doctoral degree at the university. A range of benefits will be given to the winning students.
Scholarship Description
The UBC Public Scholars Award is part of the UBC Public Scholars Initiative (PSI) which intends to build connections, community, and capacity for doctoral students who are interested in explicitly linking their doctoral work to an arena of public benefit and integrating broader and more career-relevant forms of scholarship into their doctoral education process.
Award Value
Successful applicants of the Public Scholars Award may expect to receive the benefit of Up to $10,000 twice, for a total of $20,000 per student to support innovative/collaborative scholarship which the student would otherwise be unable to pursue.
Level and Area of Studies
Doctoral dissertation in the fields that entail mutually beneficial partnerships of university knowledge and resources with those of the public and private sectors to contribute to the public good through: enriching knowledge, scholarship, creative activity, intellectual curiosity, and wonder; enhancing curriculum, teaching and learning; preparing educated, engaged citizens; and/or addressing and helping solve social and critical societal problems.
Place of Study
University of British Columbia (UBC) in Canada.
Eligibility and Criteria
Applicants must have completed no more than 48 months of doctoral study.
Applicants must be registered in a UBC doctoral program.
Applicants' Nationality
There is no nationality restriction to apply the UBC Public Scholars Award.
Application Instruction
The application form for this Award can be obtained from the the official application webpage. Candidates should read through the full details on the application page before applying.
Submission Deadline
May yearly.