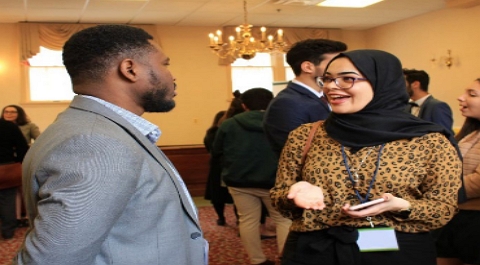 The Thomas Jefferson Scholarship Program calls for applications from full-time, undergraduate, university/institute students from Tunisia to spend one academic year of non-degree study at a USA university or college. This fully funded program provides learning and living aids to the awardees. Interested students are urged to apply before the deadline.
Check Also: Africa Scholarship Programme (ASP) by Wageningen University and Research
Program Details
Through academic opportunities, professional engagement, and leadership development, the Thomas Jefferson Scholarship in USA fosters economic growth, stability, and democratic development in Tunisia by equipping a network of youth with essential skills to lead positive change in their professional fields and communities.
The Thomas Jefferson Scholarship Program is made possible by the generous support of the American people through the United States Department of State and implemented by IREX. Participants are selected through an open, merit-based competition.
Award  Benefits
Thomas Jefferson Scholarship Program is fully funded to the United States.
Level and Areas of Study
The opportunity is for scholars in various study fields.

Place of Study
The program will be held at institutions in the U.S.
Eligibility Criteria
To be eligible for Thomas Jefferson Scholarship Program, candidates must:
be a citizen of Tunisia or residing in Tunisia.

be at least 18 years old by July 1, 2024.

be able to receive a U.S. J-1 visa;

be a full-time, undergraduate, university/institute student, scheduled to graduate in summer.

complete the academic year prior to study in the United States in good standing.

achieve a TOEFL score of at least 500.

be committed to returning to Tunisia after completing the program.
See Also:  AUC Tomorrow's Leaders Graduate Fellowship Program
Application Procedure
Eligible applicants for Thomas Jefferson Scholarship in USA must complete an online application. Applicants must provide contact information for two references. Complete copies of all application materials must be received together in one package. Only complete applications will be forwarded to the selection committee.
Submission Deadline: November 27.