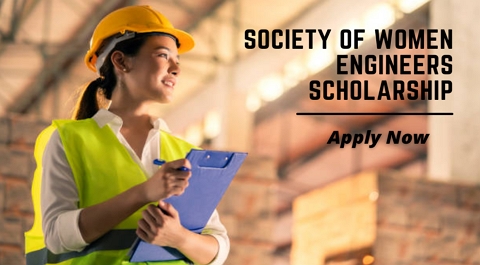 The SWE Scholarship Program is now open. SWE's Scholarship Program is open to both SWE members and non-members; however, some of the scholarships do require SWE membership. Only female students are invited to apply. They must be pursuing degree in the field that related engineering.
Scholarship Description
The SWE Scholarship Program provides financial assistance to women studying community college, baccalaureate or graduate programs, in preparation for careers in engineering, engineering technology and computer science. SWE provides one application for sophomores through graduate students and one application for freshmen.
Award Value
SWE awarded nearly 260 new and renewed scholarships valued at over $810,000.
Level and Area of Studies
Undergraduate, master and PhD degree in engineering fields.
Place of Study
The study will be taken in the United States of America.
Eligibility and Criteria
In order to be eligible for the SWE Scholarship, students must satisfy the given criteria as follow:
Only candidates who identify as female.
Undergraduate/community college applicants must be planning to study an ABET-accredited program in engineering, technology, or computing in the upcoming academic year.
Masters and PhD candidates must be enrolled or accepted at a school with ABET-accredited programs in engineering, computing, or technology.
You must be planning to attend full time (exceptions are made for reentry and non-traditional applicants).
You must not be fully funded for tuition, fees, and books and equivalent.
Transcripts must be in English.
Applicants' Nationality
The citizens of the United States are welcome to apply for this SWE Scholarship.
Submission Deadline
14 February and 31 May (every year)