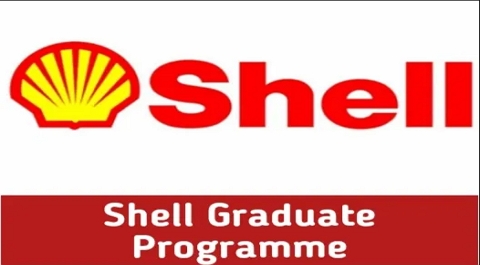 Are you a Graduate looking for a global brand that can give you the platform to explore and maximize your potentials, then apply for the Shell Graduate Programme. This programme is open to all young graduates globally, and it is a structured development programme tailored to give high value across the industry in the various areas and disciplines. Great benefits and opportunities await you!
Programme Description
Every step of the way, awardees of the Shell Graduate Programme will be supported through a combination of structured training, informal on-the-job learning, regular check-ins, and inspiring mentors.
Whether you're experiencing different areas of our business or different major projects, you'll always have opportunities to develop and grow. Above all, the programme will help you nurture rock solid foundations for a challenging and exciting career.
See Also:  UNICEF Internship Program (Fully Funded)
Award Benefits
The Graduate Programme will help you make the most of your potential, personally and professionally through:
A 2–5-year development programme, tailored to your chosen area.
Challenging and substantial responsibilities from your very first entry into the business.
A structured development programme, highly valued across the industry.
Working for a globally recognised brand, tackling significant global challenges.
Excellent flexibility and work-life balance.
Eligibility Criteria
Degree – explore our Degree Matcher to discover which career paths you can follow in the Shell Graduate Scholarship Programme with your qualifications, the career area within Shell you are most interested in.
Year of study– for the Shell Graduate Programme, you must be in your final year of study or have graduated from a recognized university.
Academic records –there are no specific academic requirements for grades, however we do expect candidates to have a strong academic record.
Eligible Fields:
In Global Functions, you'll help deliver the specialist advice that enables us to operate as a highly competitive global business. Here, you'll have the opportunity to work and collaborate with teams across the globe. Function-specific programmes include:
Human Resources
Contracting and Procurement
Finance
Information and Digital Technology
Assessment Criteria
You will be assessed using the following three criteria, which is call the CAR criteria:
Capacity: To see how well you absorb information, analyze problems, make fact-based decisions, and propose innovative solutions.
Achievement:

To assess how you get things done, for example your drive, resilience, self-confidence, and organizational skills.

Relationships:

To look at how well you work in teams, communicate and respect others.
Recommended: CERN Junior Fellowship Programme at Geneva Switzerland
Application Procedure
To apply for the Shell Graduate Programme, find a Graduate Programme in your country location via this link by using the search bar, then:
Complete your application online.
Stage1: After submitting your application, you'll be asked to complete four online game-based assessments.
Stage 2: Final Assessment. This is the last assessment stage which consists of a live online session with two professionals at Shell.
Shell Connect: If you're successful in your application, you will be invited to visit Shell office and get a taste of what it's like to work at Shell.
Please Note: "from March 25 to April 2, 2023, Shell job openings will not be visible on the site due to ongoing improvements to the recruitment systems.  You may share your profile to express your interest in working with Shell by registering on the Shell Talent Community ".