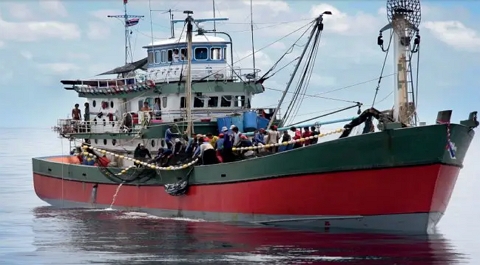 The Postgraduate Research Scholarships on Human Rights at Sea is put up by the Human Rights at Sea to support the dissemination of this newly created opportunity by the University of Greenwich, London, UK, dedicated to expanding the academic development of human rights at sea. Domestic and international students are welcome to apply.
Scholarship Description
Led by Professor Steven Haines, this Research Scholarships on Human Rights at Sea project is intended to investigate aspects of Human Rights at Sea and address especially the relationship between International Human Rights Law (IHRL), the Law of the Sea and those other bodies of law of relevance within the maritime environment (e.g. Shipping Law, Refugee Law, Environmental Law). The project will need to also confront issues of a jurisdictional nature.
The applicant will have the freedom to propose a detailed project under this general heading, the main proviso being that it must address the application of IHRL, the monitoring of human rights standards, compliance with and enforcement of the law. There is an especially important area to investigate in relation to compliance with human rights standards on the high seas, although a focus on the high seas is not essential – it would, for example, be acceptable for a proposal to focus on zones of coastal state jurisdiction rather than the high seas.
The applicant's proposal may well be restricted to a particular sector of the maritime environment (e.g. the shipping industry, the fishing industry, the cruise ship industry). It could also deal with issues to do with maritime crime, including transnational organised crime at sea. Essentially, the choice of research question/topic is the applicant's – although it must be substantially concerned with human rights. Any prospective applicant is encouraged to contact the Lead Supervisor to discuss ideas before working up a research proposal and submitting an application.
Duration: 3 years, Full-Time Study or 6 years, Part-Time Study
Award Benefits
Bursary is available: Year 1: £15,609 (FT) or pro-rata (PT); Year 2 and Year 3 – In line with UKRI rate.
In addition, the successful candidate will receive a contribution to tuition fees equivalent to the university's home rate, currently £4,500 (FT) or pro-rata (PT), for the duration of their scholarship. International applicants will need to pay the remaining balance of the tuition fee for the duration of their scholarship.
Place of Study
University of Greenwich, London, UK.
Eligibility Criteria
Intending applicants should first download and check carefully the full details on the form provided before proceeding to apply.
Application Details
Information on the application process is available at: https://www.gre.ac.uk/research/study/apply/application-process.
Applications need to be made online via this link. No other form of application will be considered.
All applications must include the following information without which applications will not be considered:
Scholarship Reference Number (Ref: VCS-FLAS-05-21)– included in the personal statement section together with your personal statement as to why you are applying.
A CV including 2 referees *
Academic qualification certificates/transcripts and IELTs/English Language certificate if you are an international applicant or if English is not your first language or you are from a country where English is not the majority spoken language as defined by the UK Border Agency.
A full Postgraduate Research Proposal detailing the particular area of research under the general heading 'Human Rights at Sea'. The proposal should have substance (3,000+ words), contain a brief review of relevant literature, a provisional research question together with an initial suggestion as to research methodology. This proposal will be thoroughly discussed during interview if the candidate is shortlisted.
Then, upload to the qualification section of the application form. Attachments must be a PDF format.
Closing date for applications: Midnight on 30 June 2022.
All applications must be addressed as per the application form through the University of Greenwich only.