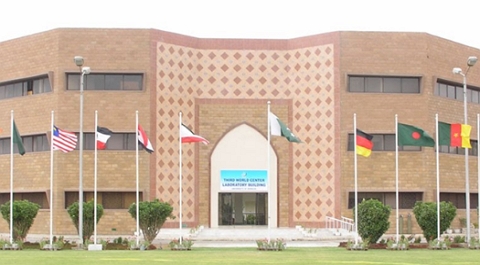 The TWAS-CUI Postgraduate Fellowship Programme is open to PhD candidates from developing countries (except Pakistan) with a minimum of a Master's degree in the areas of natural and related sciences. The entire fellowship programme is fully-funded by CUI including food, accommodation and health insurance. Applications are open for interested and eligible applicants till around ending of August every year.
Scholarship Description
The TWAS-COMSATS University Islamabad (CUI) Fellowship Programme for postgraduate research offers fellowship to interested scientists from outside of Pakistan who intend to obtain their PhD (sandwich or full-time) in natural or social sciences. Applicants must hold a Master's degree in their field of study.
The SANDWICH Fellowships (for students registered for a PhD in their home country) may be granted for a minimum period of 6 months and a maximum period of 18 months. The FULL-TIME Fellowships (for those not registered for a PhD in their home country) may granted for a period of up to 3 years.
See Also: FIAS Fellowship Programme for Post Doctoral Research in France
Award Benefits
The TWAS-CUI Fellowships offer:
accommodation support, basic health insurance, adequate food supply, individual research and training grants;
conducive working conditions and a stipend to cover other living expenses during the duration of the programme.
Eligibility Criteria
Candidates applying for these fellowships must meet the following criteria:
be nationals of a developing country (except Pakistan);
must be residing outside Pakistan;
must not possess any visa for temporary or permanent residency in Pakistan or any developed country;
must have acquired MSc degree (with research) in a field of natural sciences;
If applying in a field of eligible social sciences, acquired a MSc degree in a field of social sciences;
must not have exceeded 35 years of age by 31 December in the year of application;
Modes of Study
Interested candidates must meet the following conditions.
For FULL-TIME Fellowships:

(a) enroll at CUI, Pakistan;
(b) have acquired MS/MPhil degree with a minimum CGPA of 3.0/4.0;
(c) not hold 3rd division  (i.e. less than 50% marks) throughout the academic cycle;
d) have passed departmental test within the first semester of studies, or have a valid GAT/GRE (subjects) score as specified on the CUI website.
(e) must apply online for admission at CUI through the CUI portal.
(f) submit the scanned copy of all academic certificates (transcripts and degrees).
for SANDWICH Fellowships:

a) be registered PhD students in a developing country, and provide the "Registration and No Objection Certificate" from the HOME university;
b) provide an official Acceptance Letter from CUI.
Check Also: UN Human Rights Fellowship Programme for Africans
Level and Areas of Study
Structural, Cell and Molecular Biology
Biological Systems and Organisms
Chemical Sciences
Engineering Sciences incl. Computing and IT
Astronomy, Space and Earth Sciences
Mathematical Sciences
Physics
Social and Economic Sciences
Application Procedure
Applicants must submit an Acceptance Letter from CUI when applying, or by the deadline at the latest. Without preliminary acceptance the application will not be considered for selection.
Reference letters must be on letter-headed paper and signed. The subject line must contain CUI/PG and the candidate's surname. N.B. Only signed reference letters can be accepted.
Applicants to the TWAS-CUI Postgraduate Fellowship Programme should send a copy of their application to CUI.
If accepted, candidates will be issued an Acceptance Letter from CUI. For any inquiry, please contact Mr. Kashif Masood, Deputy Registrar (International) by email at cuitwasfellowships@comsats.edu.pk
Submission Deadline:
The invitation for applications is open until August 31, 2022.