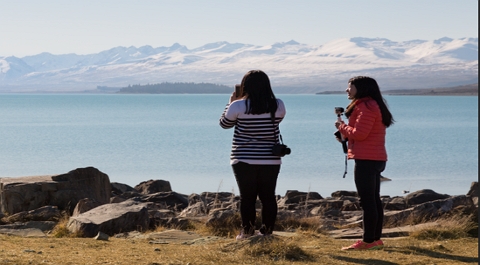 The Manaaki New Zealand Scholarship invites applications from scholars from developing countries across the World who wish to study abroad at an institution of higher learning or a university. Successful students are to be provided with tuition fees, medical insurance, travel costs and other learning and living aids. Applications are accepted until end of February.
Scholarship Details
New Zealand Government offers scholarship to eligible citizens from developing countries to study at an Education Institution or a Pacific University. Applications are for scholars from eligible countries across Africa, Asia, Carribean, Latin America and the Pacific.
The recommended research subject areas are: Climate Change and Resilience (Renewable Energy, and Food Security and Agriculture) and Good Governance.
Check Also: University of Canterbury Connect PhD Scholarship, New Zealand (NZ$21,000)
Award Benefits
Manaaki New Zealand Scholarship offers scholars the following:
full tuition fees.
living allowance stipend of NZ$531 per week.
establishment allowance of NZ$3,000.
medical insurance.
tutoring costs up to the value of NZ$1,000.
round-trip travel costs to and from scholar's own country.
travel insurance.
travel home for holiday during scholarship.
managed isolation and quarantine (MIQ).
reimbursements for the costs of COVID-19 related expenses.
reintegration allowance of NZ$1,000 to help with set-up costs upon return to home country.
Level and Areas of Study
The offer is for undergraduate and postgraduate study in various fields.
Eligibility Criteria
To be eligible for Manaaki New Zealand Scholarships for Developing Countries, applicants must meet the following requirements:
Candidates must be 18 years old or above at the start of the scholarship programme.
Successful scholarship applicants must meet both the academic entry requirements and the English Language requirements determined by each education institution.
Postgraduate applicants and applicants who completed high school more than 3 years ago must have relevant work experience (paid, unpaid or voluntary) which could be:

one year of full-time work experience (i.e. 30 hours or more per week), OR
two years of part-time work experience (i.e. 29 hours per week).
See Also: Sir Edmund Hilary Scholarships in New Zealand ($10,000)
Application Procedure
Applicants from eligible countries who want to study in New Zealand can apply online for the scholarship awards.
Submission Deadline: February 28.