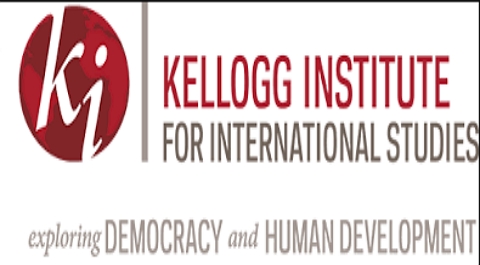 The applications for the Kellogg Institute Fellowship are now invited. This visiting fellowship award is purposed to support  individuals conducting research in democracy and human development in the United States. The winning fellows will receive a range of benefits including a monthly stipend, travel cost and accommodation. To apply, the application packet must be submitted no later than 1st October each year.
Fellowship Description
Since 1983, the Kellogg Institute for International Studies has offered visiting fellowships to promote interdisciplinary international research in a supportive community of scholars. This widely respected residential program offers you time to pursue scholarly inquiry where it takes you, advance your personal research, and collaborate with other scholars and practitioners from across the US and around the globe. As a visiting fellow, applicant will pursue research related to Kellogg Institute themes of democracy and human development, share your research with the Notre Dame scholarly community, and have the opportunity to publish in Kellogg's peer-reviewed Working Paper Series.
Award Value
Each of the selected candidates may expect to receive the benefit as follow:
Stipend
Travel expenses
Medical insurance benefits
Partial housing subsidy for the Hesburgh Center Residences or other on-campus housing
Level and Area of Studies
Research program in democracy and human development – related studies.
Place of Study
In the United States of America.
Eligibility and Criteria
Interested candidates for the Kellogg Institute Fellowship are expected to meet these given criteria:
Promising junior and mid-career scholars (typically postdocs and assistant or associate professors)
Distinguished senior scholars with an established record of scholarly excellence
Accomplished policy makers, journalists, and other practitioners whose knowledge and experience can link policy and scholarship
Most successful applicants will hold a PhD or equivalent degree in a social science discipline or in history.
In exceptional cases, the Institute will support applicants with a PhD or its equivalent in other disciplines.
The Institute welcomes applications from eminent scholars and practitioners who do not hold a PhD.
Advanced ABD graduate students may apply, but awards are contingent on their having completed the PhD before beginning the fellowship.
Eligibility Considerations (for non-US citizens/residents):
Advanced English language proficiency is required.
Foreign nationals must have a valid passport and be able to obtain a J-1 Visa.
Applicants' Nationality
There is no nationality restriction.
Application Instruction
The application should be made through the online system at the website and application link below. The following materials should be submitted through the system:
Cover letter addressing your interest in the fellowship and specifying your preferred term of stay
Curriculum vitae
A research project statement (6–10 double-spaced pages)
Names and email addresses for three letters of recommendation
Submission Deadline
1 October each year.