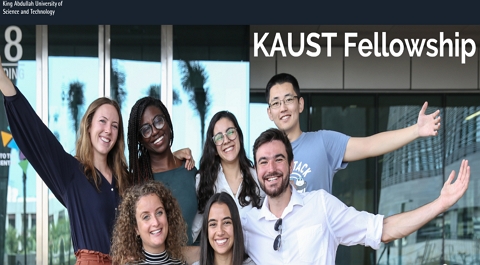 King Abdullah University of Science and Technology (KAUST) is excited to offer the KAUST Fellowship ( Kaust Scholarship) for students who are being enrolled in PhD and MS/PhD program for Spring and Fall Start programs. The fellowship winners will receive a full tuition award plus a monthly living allowance.
Fellowship Description
KAUST aspires to be a destination for scientific and technological education and research. By inspiring discoveries to address global challenges, we strive to serve as a beacon of knowledge that bridges people and cultures for the betterment of humanity. Therefore, King Abdullah University of Science and Technology (KAUST) is offering PhD and MS/PhD Fellowship or Kaust Scholarship for Spring and Fall.
Award Value
This KAUST Fellowship is fully funded to cover:
Full tuition support
Monthly living allowance (ranging between $20,000-30,000 annual, depending on qualifications and progression through degree programs)
Housing
Medical and dental coverage
Relocation support
Level and Area of Studies
Either PhD or Master program in all subjects available at the host institution.
Place of Study
The study will take place in Saudi Arabia.
Eligibility and Criteria
KAUST requires a minimum TOEFL score of 79 on the IBT or 6.0 on the IELTS. Only official TOEFL or IELTS scores will be accepted. TOEFL or IELTS scores for tests administered by an educational institution for admission to that particular institution are not acceptable.
Also KAUST does not require the GRE exam for admission. However, they strongly encourage students to take the GRE general test. A high quantitative score on the GRE will enhance a student's application. The KAUST admissions code is 4139. The average GRE quantitative score for admitted students is currently 774 out of 800.
Applicants' Nationality
Local and overseas students are welcome to apply for this Kaust Scholarship / Kaust Fellowship.
Application Instruction
Please send the completed application form through the online system at the website and application link below, you may also find the detail instruction of the application procedure at the web-page.
Submission Deadline
Available every year.