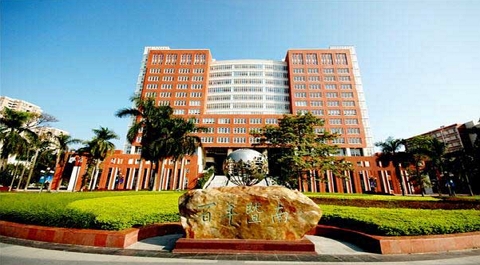 CSC University of Jinan (UJN) is delighted to offer a Graduate Studies Scholarships program for any non-Chinese student pursuing Master's of Computer Science at the university. Typically, this scholarship is a-fully funded scholarship program.
Scholarship Description
School of Information Science & Engineering, University of Jinan (UJN), China, is offering Graduate Studies Scholarships to seeking highly motivated MS students for three years of studies on a Scholarship (Chinese Government Scholarship, Shandong Government Scholarship, UJN President Scholarship and other). All studies are in ENGLISH, including ALL courses, supervision, papers, thesis and other such activities involved.
Award Value
The winners may expect to receive the benefits as follow:
A waiver of fee for registration, tuition, internship and basic textbooks;
Free on-campus accommodation;
Medical insurance and protection scheme for international students in China;
Monthly living allowance (depending on qualifications and experience).
Level & Area of Studies
Master degree in Computer Science.
Place of study
At the University of Jinan in China.
Eligibility and Requirements
Be a citizen of a country other than People's Republic of China, and be in good health;
Not be a registered student in any Chinese universities at the time of application;
Be a BS or BEng holder (under the age of 35) in the field related to Computer Science/Engineering, Information and Communication Technologies or Mathematics;
Be proficient in English Language (reading, writing and speaking), as all the courses will be taught in English;
Have an excellent academic background, GPA 3.2/4.0 or 4.0/5.0 and above is required.
Application Instruction
To apply, please provide all of the following documents:
Cover letter (please SELECT one of the prospective supervisors from the Supervisor List below. Applications without clear indication of your preferred supervisor will be considered INVALID);
Detailed resume (basic info plus photo, marital status, GPA, education, professional expertise, research experience, publications if any, etc.). Please prepare your resume according to the TEMPLATE attached;
Academic transcripts;
Bachelor's Degree certificate;
Study plan at University of Jinan.
Reference letters. At least three reference letters are required. All referrers should be faculties with personal homepages in a university. Each reference letter should be sent to the email address of your preferred supervisor by the REFERRER HIMSELF.
Submission Deadline
30 June yearly.