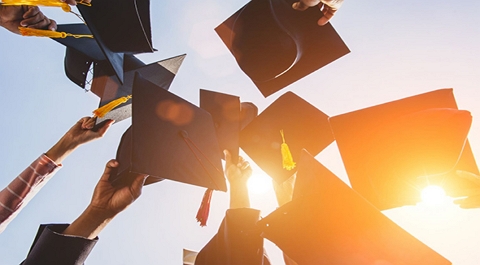 The Global Excellence and Mobility Scholarship Program invites applications from high-performing PhD students around the world who are undertaking a challenging research work. The awardees will be entitled to monthly stipends, travel costs, accommodation including tuition fee waiver. Application for this opportunity is ongoing.
Scholarship Details
The Global Excellence and Mobility Scholarship (GEMS) program aims to bring the best and brightest PhD students to Monash University Malaysia, where they can work with top-class research teams on some of the world's core challenges.
The GEMS program offers 15 scholarships each year from 2022 to 2024, and scholarship recipients will be funded for 39 months. Each PhD student will be supervised by a team of staff in Malaysia and Australia, and as such, the program will include a paid placement in Australia for up to 12 months.
Check Also: French Government Eiffel Excellence Scholarship Programme
Award Value
100% tuition fee waiver for three years and three months under the Global Excellence and Mobility Scholarship (GEMS).
A monthly stipend of RM 2,800 for 27 months for the period in Malaysia.
An annual stipend of AUD 37,000 up to 12 months for the period in Australia.
A grant to cover travel and initial cost of living expenses in Australia.
Level and Areas of Study
The offer is towards a PhD degree program in diverse areas of study.
Place of Study
The scholarship will take place in Monash University in Malaysia, and an institution in Australia.
Eligibility Criteria
To be eligible for Global Excellence and Mobility Scholarship, applicants must meet the following requirements:
Applicants must possess a minimum academic qualification of First Class Honours (H1) or its equivalence (H1E) recognised by Monash Malaysia.
Candidates must satisfy particular academic and English language requirements.
Candidates must be willing to contribute a maximum of 10 hours per week in academic support and/or research support activities as determined by the managing School.
See Also: Africa Excellence Scholarships at University of Newcastle, Australia
Application Procedure
Applications must be submitted through this form with the following documents:

Academic transcripts (Certified true copies with grading scales)
Curriculum vitae
Personal statement on why you think are suited for the GEMS program (300 words)
Research proposals for up to 2 preferred research topics
Proof of English proficiency

Shortlisted candidates will be invited for a panel interview.
An Invitation to Apply letter will be sent to successful applicants on the next steps to complete their application.
Submission Deadline: December 31.