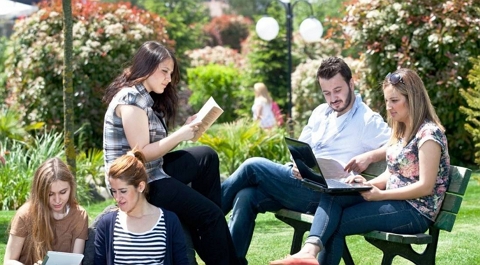 The Gerda Henkel Research Grants is now open. This program will support scholars who are working on Ph.D. or Research projects which is generally tenable between one and 24 months. Fellows will receive benefits of fully – funded fellowship.
Program Description
Applications for Gerda Henkel Research Grants can be made directly by Postdocs or scholars with Post Doctoral Lecture Qualification . A research scholarship is usually applied for by one scholar who will work on a specific project on his own. An institutional affiliation is not necessary. The simultaneous receipt of salary or retirement pension and a research scholarship is not possible. The period of support for Foundation stipend holders working on Ph.D. or Research projects can be extended by up to 12 months if the holder becomes a parent during the period covered by the stipend and has an entitlement to maternity or parental leave. Individual arrangements must be discussed with the Foundation's administrative office.
Award Value
The Gerda Henkel Research Grants covers:
basic scholarship sum of 2,300 Euros (Postdoc) or 3,100 Euros (Postdoctoral Lecture qualification).
If appropriate – supplement for travel abroad (monthly endowment for stays of for weeks or more), and,
family grant award (for children who have not yet turned 18 under presentation of the child's birth certificate), and if required; travel expenses and material expenses
See Also: Georg Forster Research Awards for International Researchers
Level and Area of Studies
Research and doctoral program in any field.
Place of Study
The study can be taken in Germany.
Eligibility and Criteria
Applications for a Gerda Henkel Research Grants "research scholarship for post-doctoral researchers" may only be made if applicants received their PhD within the last ten years. The relevant date is that on the PhD certificate. (This restriction does not apply to research scholarships after Post Doctoral Lecture Qualification.)
The dissertation must have already been published at the time the application is made. The presentation of a publishing contract is not sufficient in this regard.
The topic of the proposed research project must clearly differ from the topic of the PhD thesis.
Applicants' Nationality
There is no citizenship requirement to apply the Gerda Henkel Research grant.
Check Also: Popular Scholarships in Germany without IELTS
Application Instruction
To apply for the Gerda Henkel Research Grants, please check the Official Application link below to see full instructions of application procedure before you apply.
Submission Deadline
May 17 yearly.