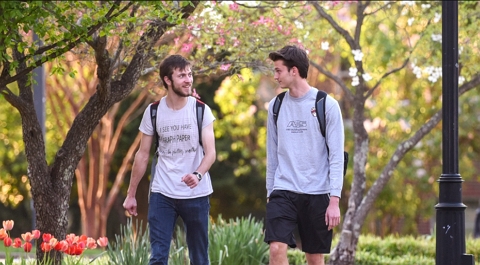 The ETSU International Merit Scholarships are available to new degree-seeking international students. All students who apply for admission are considered for these scholarships. No separate application is needed for these scholarships.
Scholarship Description
The ETSU International Merit Scholarships are open to new international students seeking a graduate or undergraduate degree. The scholarship covers 50 percent of the total of in and out-of-state tuition and maintenance fees only. No additional fees or costs are covered. The scholarship award can only be used for study at ETSU.
Award Value
Partial Tuition & Maintenance fees
See Also:  Queen's University George Moore Scholarships to Study in the USA, Canada or UK
Level and Area of Studies
Undergraduate and graduate degree in all subjects available at the host institution.
Place of Study
At East Tennessee State University, ETSU in the United States of America.
Eligibility Criteria
To be eligible to receive ETSU International Merit Scholarships, students must:
Be admitted to ETSU as a degree-seeking student.
Have, or plan to have, an F-1 or J-1 student visa
Have earned a 3.0 GPA or higher in previous coursework
Freshman Applicants – 3.0 GPA in High School
Transfer Applicants – 3.0 GPA in previous university coursework
Graduate Applicants – 3.0 GPA in undergraduate coursework.
Students ineligible for International Merit Scholarships:
Second Bachelor's Degree Applicants if previous degree was granted by ETSU.
Students paying in-state or E-Rate tuition.
Studying applying for the M.D. or PharmD. Programs
Students without lawful, active F-1 or J-1 status
Applicants Nationality
International students are welcome to apply.
Application Instruction
The application for the ETSU International Merit Scholarships are to be made online. Please visit the link below to apply.