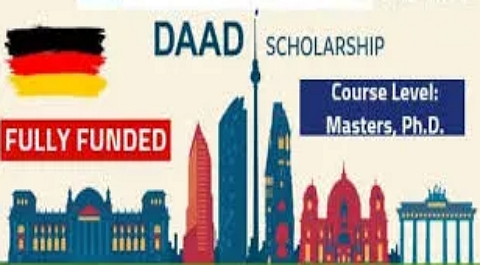 Each year, a number of DAAD EPOS Scholarships available for students who will be undertaking Master's or PhD program in Development-Related Postgraduate Courses (EPOS). Only professionals from developing countries are welcome to apply. Entries must be received no later than February on annual basis.
Scholarship Description
The DAAD EPOS Scholarships program offers individual scholarships to participants from developing countries so that they may study development-related postgraduate courses at selected universities in Germany.
Professionals and managerial staff from developing countries and emerging economies gain further qualifications on postgraduate courses to become future decision-makers and partners for Germany. This is the case for degree courses in all areas of expertise important for development and for solving global problems. It is expected that the graduates will be involved in international networks, working on solutions to national, regional, and global challenges. In this way, they will initiate and support development processes in the medium and long term.
Award Value
Typically, this is a fully – funded scholarship program.
See Also:  Rosa-Luxemburg-Stiftung Scholarship in Germany
Level and Area of Studies
Masters or PhD in Development-Related courses like Economic Sciences/Business Administration/Political Economics; Development Cooperation; Engineering and Related Sciences; Mathematics; Regional and Urban Planning; Agricultural and Forest Sciences; Natural and Environmental Sciences; Medicine and Public Health; Social Sciences, Education and Law; and Media Studies.
Place of Study
The study will be taken in Germany.
Eligibility and Criteria
To be eligible to apply for the DAAD EPOS Scholarships, applicants must be those who:
Work either for a public authority or a state or private company in a developing country and, as such, is engaged in the planning and execution of directives and projects with emphasis on development policies having a bearing on technological, economic or social areas.
Hold a Bachelor's degree (normally four years) in a related subject.
Has completed an academic degree with far above average results (upper third) and ideally at least two years of related professional experience after the first degree (bachelor).
His/her academic degrees should normally not be more than six years old.
For study courses in German (scholarship includes a 6-month German language course): DSH 2 or TestDaF 4 at the beginning of the study course, have a minimum German language level of A2 at the time of application. In addition, German language proficiency at B1 level are highly recommended.
For courses in English: have IELTS certificate or TOEFL
Applicants Nationality
All applicant must be the citizens of one of the eligible countries.
Also Check:  Popular Scholarships in Germany without IELTS
Application Procedure
Applications for the DAAD EPOS Scholarships must be made directly to the respective course. Please refer to the respective course websites for the application procedure, the application deadline, and the documents to be submitted.
Submission Deadline: Please anticipate the deadline in February every year.