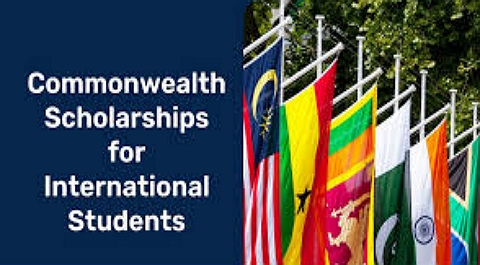 The Commonwealth Professional Fellowships in UK is open to mid-career professionals from low-income and middle-income commonwealth countries who want to become part of world-class organizations in the UK and work on their professional development. The fellows are to receive full funding including a monthly stipend up to £2,197. Interested candidates should apply now.
Fellowship Details
The Commonwealth Professional Fellowships is a platform which provides individuals with the opportunity to enhance their knowledge and skills. The participants are attached to an organization in UK who train them to make differences and have big impacts in their communities. All Commonwealth Professional Fellowships are provided by the Commonwealth Scholarship Commission (CSC).
The theme of this year's Commonwealth Fellowship is related to the area of Clean Energy, Air and Oceans. The fellows will get high-level experience in research in renewable energy generation, climate change, respiratory health, science, technology and public policy. Therefore, CSC Program expects participants a developed capacity in promoting its theme in their communities.
See Also: Link Foundation Energy Fellowships in U.S. and Canada
Award Value
Each Fellowship provides:
Approved return airfare from the fellow's home country to the UK.
Reimbursement of the standard visa application fee.
Stipend payable monthly for the duration of the award at the rate of £1,782 per month, or £2,197 per month for those at organizations in the London metropolitan area.
Additional financial support for fellows with disability will be offered by the CSC.
Arrival allowance of up to £972.59, including an element for warm clothing.
A £1,000 travel allowance per fellow to facilitate attendance at events (administered by host organizations)
A maximum of £3,000 per fellow can be agreed by host organizations for short courses/conferences as well as travel visits to other UK organizations where this forms an integral part of the programme.
Level and Areas of Study
Non-degree programme in fields related to Clean Energy, Air and Oceans.
Place of Study
The Fellowship will be hosted at the following institutions in the UK:
University of Edinburgh
University of Strathclyde
University of Salford
Knowledge 4 Change
Lifegate Outreach Centre
Eligibility Criteria
In order to be eligible for Commonwealth Professional Fellowship in UK, candidates must:
Be permanently resident in an eligible Commonwealth country.
Be a citizen of or have been granted refugee status by an eligible Commonwealth country, or be a British Protected Person.
Have at least five years' full-time, or equivalent part-time, relevant work experience, in the related field. Voluntary work experience will not be counted.
Be in employment at an organization in the relevant field.
Be able to provide reference letters and one must be from current employer.
Not have undertaken a Commonwealth Professional Fellowship within the last five years.
Not be seeking to undertake an academic programme of research or study.
Check Also: World Bank Group Africa Fellowship Program (Fully Funded)
Application Procedure
Interested applicants should click here to visit the online application system and submit your application.
Submission Deadline: Applications will remain open until the 15th August.