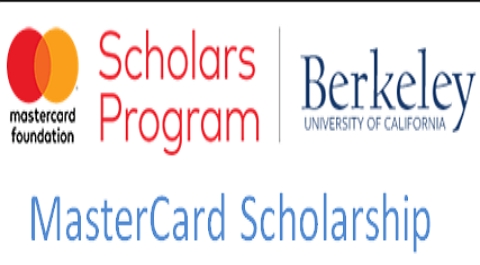 The Center for African Studies and the Mastercard Foundation partners to offer the Berkeley Mastercard Foundation Scholars Program annually to support master's degree students from Sub-Saharan African countries who are academically talented and committed to transformative change on the continent. The Program is fully funded.
Program Description
Annually, the Berkeley Mastercard Foundation Scholars Program at UC Berkeley will support approximately 28 master's degree students with a new cohort of 12-16 entering each year until 2028.
Since 2012, the Program has graduated 131 Scholars from 24 African countries (Botswana, Burkina Faso, Cameroon, Côte d'Ivoire, eSwatini (Swaziland), Ethiopia, Gambia, Ghana, Kenya, Liberia, Madagascar, Malawi, Mozambique, Nigeria, Rwanda, Senegal, South Africa, South Sudan, Sudan, Tanzania, Togo, Uganda, Zambia, Zimbabwe). Alumni include 71 with bachelor's degrees and 60 with master's degrees in over 35 degree programs.
See Also:  Friedrich Ebert Foundation Scholarships, Germany (Fully Funded)
Sponsor Organization
MasterCard Foundation
Areas of Study
Master's level in the below listed programs
Place of Study
University of California, Berkeley.
Available Programs
These include African American Studies; Applied Mathematics; Architecture; Bioengineering; Biostatistics; Business Administration; Chemical Engineering; City and Regional Planning; Civil and Environmental Engineering; Cognitive Science; Data Science; Development Practice; Development Engineering, Development Studies; Economics; Electrical Engineering and Computer Sciences; Environmental Economics and Policy; Energy Resources Group; Epidemiology; Global Studies; Industrial Engineering and Operations Research; Information Management and Systems; Interdisciplinary Studies; Journalism; Legal Studies; Mechanical Engineering; Microbial Biology; Molecular and Cell Biology; Music; Philosophy; Political Economy; Political Science; Public Health; Public Policy; and Social Welfare.
Eligibility Criteria
The main eligibility criteria for the Berkeley Mastercard Foundation Scholars Program at UC Berkeley are:
Being a citizen of a Sub-Saharan African country: This includes Africans who are refugees or displaced within the African continent. This scholarship is not intended for citizens of North African countries. Those with dual citizenship, asylee, refugee or permanent resident status in the US, Canada, UK or EU are not eligible.
Having academic talent: All prospective Scholars must first be admitted to a UC Berkeley master's degree program to be considered for the Scholarship. An important criterion for admission to the University is demonstrated academic excellence.
Demonstrating leadership potential: The Program seeks those committed to developing the skills and mindsets associated with transformative leadership, i.e, that which engages others in an ethical manner to generate positive and lasting change.
Coming from a socio-economically disadvantaged background: Those extremely talented individuals who might not otherwise have access to quality further education.
Having demonstrated the commitment to give back to your community, country, or continent: Well-rounded students who are engaged in activities beyond the classroom –  may be directly related to your field of study, but may also include other issues (social, economic, political) that you are working on and passionate about. Applicants should elaborate on their achievements both in their application to UC Berkeley, and then later in the Scholarship application.
Having expressed the desire and intention to return to your home country after completing your studies: Students who are engaged with and passionate about issues affecting their communities, and who will take advantage of their education at UC Berkeley to better equip themselves with the knowledge and training to address these issues upon return. While important work can be done from abroad, the intention of the Program is to enable Scholars to return home, after forming valuable professional connections through internships, academic training and job placements.
Also Check:  Western Union Foundation Fellowship (Fully Funded)
Application Procedure
To apply for the Berkeley Mastercard Foundation Scholars Program, applicants must note:
To first apply to a graduate program before they will be considered for the Mastercard Foundations Scholars Program. Not all degree programs are eligible.
That each eligible graduate degree program has specific requirements and applicants should carefully review those.
The Graduate Division(link) also provides detailed information on the admissions process for international students.
Direct questions regarding admission requirements should be made to the specific graduate program.
Further details of the Scholars Program application process are outlined at "for master's program" link.
Applications will be accepted through the fall of 2028.
While the Mastercard Foundation Scholars Program at UC Berkeley is not open to undergraduates, students at this level are welcome to apply to the University of California, Berkeley.