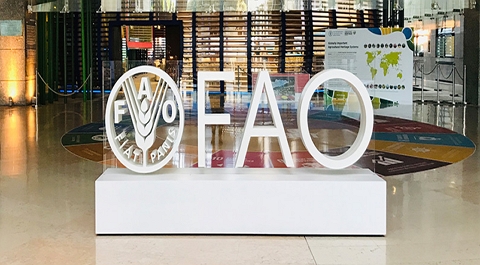 The FAO Internship Programme invites young talented African men and women who are strongly talented to share their new perspectives, innovative ideas and latest research experience. Interested and suitably qualified candidates are encouraged to apply before the deadline.
Internship Details
The Food and Agriculture Organization (FAO) of the United Nations leads international efforts to defeat hunger and to achieve food security for all and ensure that people have regular access to enough high-quality food to active, healthy lives.

The Programme provides a learning opportunity to the participants to supplement their academic knowledge with a practical work assignment in a field related to the work of FAO.
See Also: UNESCO Graduate Internship Programme
Program Benefits
Interns will have opportunity to meet experts and learn from professional in their fields.
I

nterns will have the opportunity to contribute and know more about the UN Sustainable Development Goals and FAO's Strategic Framework.

FAO pays a monthly stipend to interns.
Level and Areas of Study
The internship opportunity is for undergraduates and postgraduates in fields related to Agriculture.
Eligibility Criteria
To be eligible for FAO Internship Programme, applicants must satisfy the following conditions:
Enrolled in an under-graduate, graduate degree programme in a "bona fide" educational institution at the time of application or recent graduate. Please note that FAO only considers higher educational qualifications obtained from an institution accredited/recognized in the World Higher Education Database (WHED), see list.

Candidates must specialize in a field relevant to the mission and work of FAO.

Working knowledge of at least one FAO language (Arabic, Chinese, English, French, Russian or Spanish). Knowledge of a second FAO language will be     considered an asset.

Be nationals of FAO Member Nations.

Candidates should be aged between 21 and 30.

Candidates should be able to adapt to an international multicultural environment and have good communication skills.

Candidates with immediate family members employed by FAO under any type of contractual arrangement are not eligible for the Internship Programme.

Candidates should be willing adhere to FAO Values of Commitment to FAO, Respect for All and Integrity and Transparency.
Check Also: World Food Program Innovation Challenge
Application Procedure
 To apply:
Visit the FAO Recruitment Website and complete your online profile. It is very important that your profile is accurate, complete and includes your employment records, academic qualifications and language skills.
Attach a letter of motivation, the evidence of attendance in a recognized university or copy of your academic qualifications to the online profile.

The submission deadline for application is 31st December.